Scientists have determined that our eyes can differentiate around 10 million colors. This means that there are a lot of shades of each color. And this is something that everyone needs to be educated with… This is why I came up with the Free Color Scavenger Hunt that you can already play now.
You can learn there 36 colors in a funny way (I would have trouble to include all the 10 million existing colors and their shades).
Rules:
You need to score 200 points.
You need to scavenge items that match colors. Each color scores up to 20 points.
You have 3 levels. Each level contains 3 colors with 4 different shades each.
Simply download Loquiz on iOS or Play Store for free, then scan the following QR code to start the game immediately (do NOT exit the Loquiz app):
I can show you some examples of colors to give you an idea of the color scavenger hunt. These are pictures taken while playing the game:
Have fun!
---
Side note: Why did I make this color scavenger hunt?
To add a side note, I would like to explain why I made an educational game about the colors.
If I gave you a list of 36 shades of colors to memorize, then you would probably get unmotivated to learn. Yet, it can be useful to learn these.
For example, a graphic designer must be careful about which shade of color to use. A "navy blue" can convey different feelings than a "teal blue".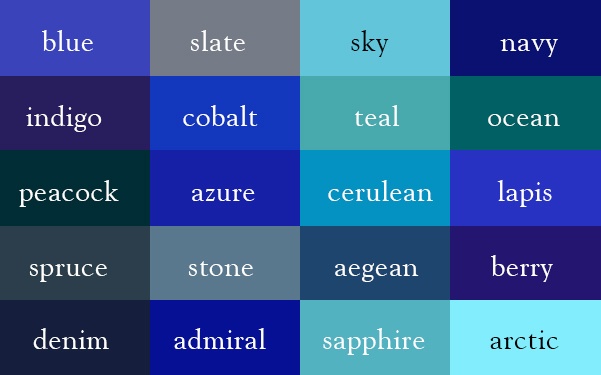 What's the best way to learn, while wanting it? Gamification. Through a game, we aim to have fun. And while we enjoy the process, we don't mind spending energy learning.
By making some research on the different keywords typed on Google, I found out that many teachers or parents were looking for a game that teaches the different shades of colors.
So I wanted to overcome that lack of solution by using Loquiz Creator.
You can also make your own game by creating a free account here.
You can also check another educational game that I developed during the quarantine period. This game teaches the Pythagorean theorem.
If you are curious about how I developed the game using Loquiz, feel free to send me a message!