The answer is very simple: Use an AI-generated voiceover. Yes, you can quickly generate spooky voices for your games.
Did you hear about software that generates artificial intelligence voice able to replace human voiceover? You probably did. They are successful because they provide great ease to bring a voiceover in a commercial video.
However, we still have way to go before we can produce a completely natural voice. But this is only my own opinion.
Yet, there is an unexpected positive side: an AI voice sounds… Unnatural, frightening, alerting. Sometimes.
Indeed, many fictions tell us about a future ruled by artificial intelligence. Now, imagine that we start hearing AI voices in our daily life, in our games.
But that's a good thing. In fact, fear is the number one feeling that grabs your attention. Because in a survival situation, a positive outcome will value less than a death threat. Our mind focuses on fear first. Our attention will immediately turn to some spooky voices from your games.
So what if you started using AI voice to make your escape game more thrilling?
You can easily add a voiceover as a media in the task:
From your Creator, open any tasks to edit, go to the tab "Media", then scroll down.
To succeed adding a spooky AI voice for your game, I can advise you two AI voice generator.
The first AI to make spooky voices in your game is actually good: "Text To Voiceover".
The name is pretty self-explanatory.
And if you're not satisfied with the outcome, they can refund you.
The other one is quite old, but…
I know a free software: Speakonia. It's being used by the internet for quite humoristic videos.
Indeed, you might recognize the voices. They are much less realistic. But they can be spookier.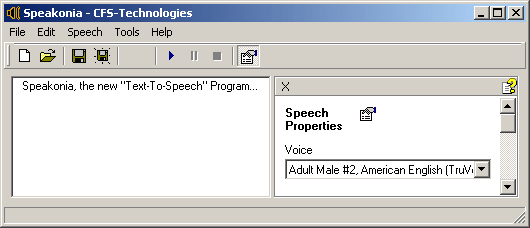 ---
If you use one of these softwares, you might find some other application than a virtual Escape Game. For instance, you can try to build an Audio Tour based on that. In this article, I mention how you can build that kind of tour.