Hosting a Zoom scavenger hunt is one of those things that probably wouldn't even cross someone's mind a couple of years ago but has become a commonplace thing in the current circumstances. After the lockdowns started, it didn't take a long time for people to start combining videoconferencing and various games as a way of spending time with friends, and, soon after that, it became a popular activity for virtual team building.
Even though people are no longer forced to stay at home all of the time, virtual scavenger hunts are still relevant now – first of all, because no one knows if and when a lockdown might come back and, secondly, because many teams have irreversibly gone remote, making it impossible to hold in-person team building events.
In addition to that, now that we know that these activities can be as interesting when held remotely, many teams simply choose to stick with online events once it starts to become too cold outside. If you're also planning to organize one, these 25 Zoom scavenger hunt ideas will help you make it exciting and memorable.
Ideas list
Ideas for the setting and gameplay of your Zoom scavenger hunt
1. Create a breakout room
The most important Zoom feature for scavenger hunts is the breakout rooms. What does it mean?
You can divide your group into several smaller groups. Are 25 people attending the meeting? There's no way you can manage the gameplay with 25 individual players. However, you can simply divide them into 5 rooms of 5 players.
This feature is one of the reasons why Zoom is the best-suited video conference software for online scavenger hunts.
2. Zoom scavenger hunt on a virtual map
Instead of playing with a real map using GPS, you can simply use an overlay map. You can also decide to make tasks available by simply tapping on them. It is possible to apply such Zoom scavenger hunt ideas, using Loquiz. For example, you can imagine a game that takes place within the walls of a home and everyone on Zoom has to solve the mystery going on there. See an example of it in the picture below.
3. An escape room on Zoom
Based on the previous idea, you can easily imagine that all the participants within each Zoom breakout room are locked in a virtual room together. Only their smartphones can show them how this imaginary room looks like. The team must then work together and point each other towards the clues through Zoom to complete this scavenger hunt and get out of the room!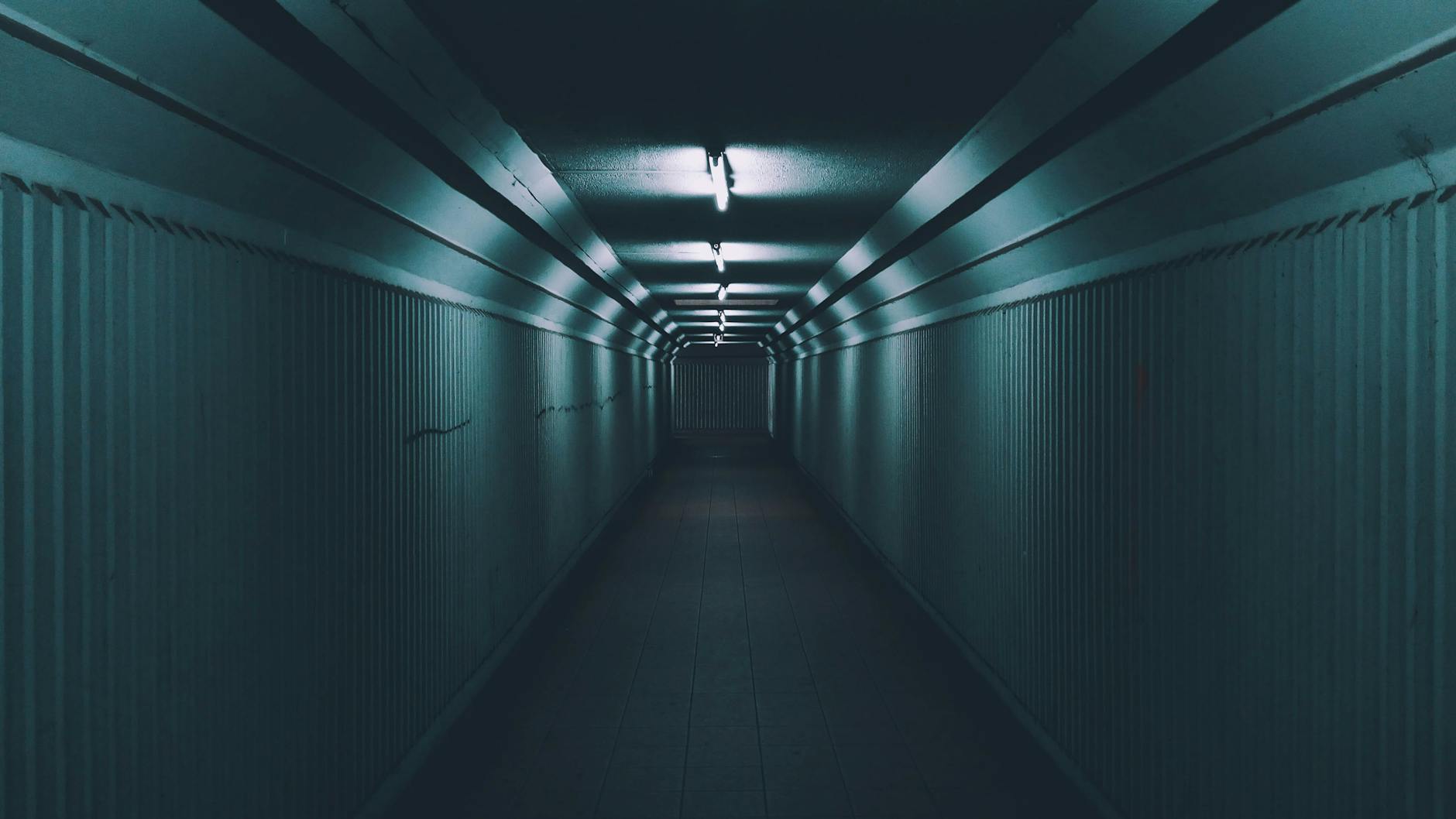 4. A game based on walking distance
When you can't set up a scavenger hunt game at the same location due to a lockdown or simply because all of the participants are in different locations try building a game using the step counter on people's phones. For example, you can set up a game that has triggers based on the distance walked. Then ask all of the participants to walk a certain distance around their home at the start of a Zoom meeting and they will be able to compete with each other from afar. Try it on your own and start setting up a game here.
5. Share your device's screen through Zoom
Here's a good way to use Zoom for scavenger hunts: one of the players in each breakout room can join it with a second account from his phone, using the game app on this device. This way, everyone can play collectively, while the player sharing the screen inputs the answers. This option is especially useful for games where the visual aspect of the game is important for the gameplay.
6. Good storytelling using Zoom
In addition to the specific suggestions outlined above, here is a more general idea. In order for your Zoom scavenger hunt ideas to work, you're gonna have to use your imagination, and, more specifically, your storytelling abilities to make the games exciting to play.
Here's an example: imagine that the world is in a post-apocalyptic situation. Each of the players is locked in a vault and the only way to communicate with others is by Zoom. The players then need to gather various information to beat the game and release each other from the imaginary captivity.
Through scenarios like these, you can get the players to immerse themselves in the game, and work together as a team, maximising the team building potential of Zoom scavenger hunts.
Simple but fun task ideas for a scavenger hunt on Zoom
If you don't have the time or technical prowess to implement the story and gameplay ideas we listed above, the simplest way to set up a Zoom treasure hunt is to simply give the players a list of things they must find and show on camera to other participants. The great thing about this is that, as Zoom can be used on computers and phones alike, you can design it as either an indoor or outdoor game. So, we have included both indoor and outdoor ideas for a scavenger hunt on Zoom below. Give each player a certain amount of time to find each one of these things and assign points to everyone who manages to do it in that timeframe, as well as extra points to the first player who succeeds.
Indoor Zoom scavenger hunt ideas
7. Bring your favorite spice or condiment from your kitchen
This should be a simple enough thing to find at home and is also a great way to ask the players to tell others something about themselves.
8. Show something that you have made yourself
Those players, who are into DIY or crafting might have an unfair advantage here but it's nevertheless a great way for everyone to show their creativity.
9. Find something that smells nice
It can be anything from flowers to a bottle of liquid soap, which will make the players scramble for the closest thing they can find that fits the bill.
10. Find something that you've had since your childhood
The outcome of this might depend on how likely the players are to hoard stuff but the results could be very interesting.
11. Show your pet (or a houseplant)
This will only work if you know for sure that everyone participating in your Zoom scavenger hunt has a pet or at least a houseplant but it's totally worth it.
12. Show something you cannot live without
This will again be a great way for the participants of your Zoom treasure hunt to find out more about each other.
13. Find something that's smaller than your fingertip
This will require the participants to either know their home very well or to be attentive enough to spot it
Sign up for a free Loquiz gamification platform trial
Create games, self-guided and audio tours, team building events and educational content that captures peoples' attention.
Start for free
Outdoor Zoom scavenger hunt ideas
14. Find a car in a certain color
You can choose the color based on how difficult you want to make it – if you want to be a task that's quick to solve, choose a popular color, like silver or black, meanwhile, if you want them to spend some time on it, choose a color that's rarely used for cars, like purple.
15. Show your favorite place where to eat out in your area
This will give everyone an opportunity to show others around their area and give out some restaurant recommendations.
16. Find the closest tree
The outcome will probably depend on the area each participant is located in, but everyone should be able to find one nearby.
17. Find the closest traffic sign
To make it more interesting and/or difficult, ask the participants of your Zoom treasure hunt to find a specific kind of traffic sign.
18. Find a bird
This outdoor Zoom scavenger hunt idea will probably work better if the players are located in a rural area instead of a city but it shouldn't be too difficult to spot a bird wherever they are. The interesting part, however, will be taking a picture of it.
19. Find a dog
This might take some time, depending on the area your players are located in, but the upside is that the outcome of the task will be pictures of some cute doggos.
20. Find a place that's open 24/7
This task will require the players to think quickly to win it because it doesn't necessarily have to be a business – it might as well be a park or a parking lot.
Mobile games that will work perfectly for a scavenger hunt on Zoom
Another option for holding a Zoom scavenger hunt is to use a game that has already been created by someone else – this is a great idea if you want the game to be a bit more complicated than simply procuring a list of items, but you don't have the means to create it yourself. Luckily for you, our games market has a variety of games available for you to try. You can find some examples below that you can try straight away!
21. Agent V
Agent V is a scavenger hunt game that contains a series of tough riddles, that your players will have to solve through a Zoom video conference. The scenario includes a bomb that has been planted, and the players are tasked with the objective of disarming it. To achieve that, the team will need to travel all over the world through their mobile devices, so that they can meet the different agents and get different codes. The riddles are so tough that it requires the participation of the whole team.
22. Into Fresh Air
Into Fresh Air is a game that consists of walking a certain distance to answer as many questions related to the highest mountains in the world as possible. The players will only receive the questions once they have walked a certain distance. This game was created during lockdown, when we wanted to give people an incentive to go outside and get some fresh air.
23. The Escape Corona Game
What can be more suitable for a Zoom scavenger hunt than a game based on the coronavirus? The NGO Games That Matter have developed a game that teaches us about the coronavirus. So why not play it collectively while in a Zoom meeting? This will be a great way to combine a fun activity with educating yourselves. Plus, some of the tasks are quite tough, so it will require participation from everyone. You can try it for free right now by having a look here.
24. Project Arrow
What's hiding behind this game's name? A blast! Project Arrow is a game specifically made for Zoom. It consists of a meeting between the greatest leaders of the world facing an upcoming disaster. But before taking any decision… They need to do some Zoom team building, ensuring that their communication will be efficient.
25. The Running Man
The Running Man game is another example of a game using the odometer. In a limited time, you can run as much as you want. The more you run, the more questions you receive. Then, hopefully, you can earn the maximum points by giving the right answers to them. To succeed in this game, you will need to wisely manage your time between running and solving the questions.
---
As we are now approaching the third year of the pandemic, various Zoom scavenger hunt ideas are likely to stay relevant at least for a while. And it's quite possible that people will still be setting up Zoom treasure hunts even after it's over for good because connecting with each other remotely is becoming the new normal. And even when meeting in person is not an issue, some might still choose the online version, because, using imagination and the right tools, Zoom scavenger hunt games can be even more exciting than the in-person version.